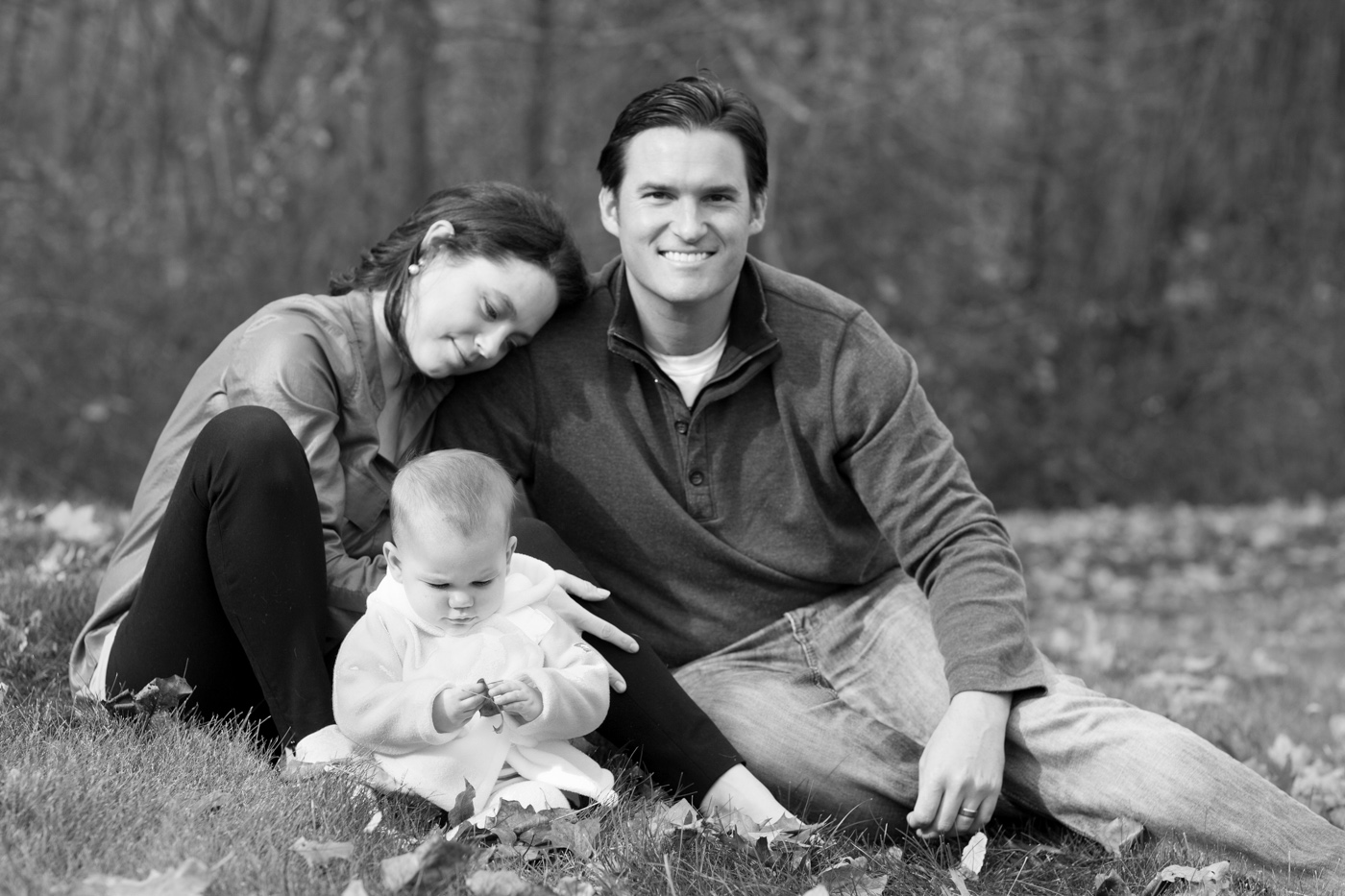 Laura, RP and their daughter are pretty easy to photograph.  Just look at those smiles.  I was so glad I got the chance to meet them this fall and that they told me they were a referral.  I love when clients send me more clients!
Lifestyle sessions are great.  Really easy, they work great in the home and there is no pressure – nobody gets posed, nobody is told what to do – just sit back and have some fun.  It's like shooting a reality show.
This session was the second I had this day and another that beat the rain and had far better than expected weather.  The rain plan had been to stay in the house, but after shooting in there for a while, we noticed the sun was shining so outside we went to get a few casually-formal portraits of the whole family!